Volunteering at Pet Rescue Centres or Animal Shelters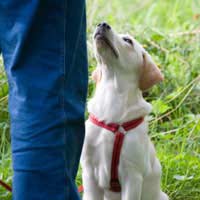 Volunteers are an essential part of running a rescue centre or animal shelter. While many rescue centres receive financial donations that help them keep the centre running, the gift of time is another invaluable donation that people can make.
Types of Volunteering Activity
An animal rescue centre or shelter is dependent on people to help in all aspects of running the centre. This stretches from walking dogs through to carrying out pre-adoption checks. Types of volunteering include:
Dog Walking – without a team of dog walkers, many rescue centres would struggle to look after so many dogs. Dogs need walking daily and this is a huge time investment, therefore volunteers who walk dogs allow the staff at rescue centres to concentrate on other things.
Cat Socialising – cats need the love and attention of people even when they are in a rescue centre. Many centres have volunteers who will groom and give a cat attention. This is important as it keeps a cat used to the company of people and will ultimately help it settle quickly into a new family.
Home Visits – part of the adoption process often entails a home visit. These are frequently carried out by volunteers. The volunteers are trained to know what to look for and how to approach a visit and are given plenty of support.
Fund Raising – many animal rescue centres have regular fund raising events and these are often manned by volunteers. Some centres also operate charity shops and these are typically run by volunteer staff.
Staffing Coffee or Gift Shops – larger organisations have gift stores, coffee shops and even visitor centres. These are often staffed by volunteers or a mix of volunteers and staff.
Requirements for Volunteering
The precise requirements will vary as to the different type of volunteering task and the criteria of a rescue centre. Most rescue centres will require that volunteers are fit to do the task in hand. They will also look for some level of commitment – especially where training is going to be invested in a volunteer. None of the requirements will be onerous, however, and are specifically designed to ensure the best for the animals and the volunteers.
Benefits of Volunteering
There are many benefits of volunteering and these include:
Working With Animals – volunteering is a good way for young people who want to start a career in animal care to gain experience. This valuable experience will help support their CV or application to a college.
Access to Animals for People Without Pets – volunteering is the perfect way for people without pets to experience the pleasure of being close to an animal. Dog walking, for instance, is the ideal way for someone who is unable to keep a dog to have access to one and enjoy its company. People who are unable to look after cats may welcome the opportunity to be a cat socialiser and spend time grooming or simply being with a cat.
Training – many centres train volunteers and this, plus the other skills that will be learned, such as working within a team, are important skills that will transfer to other parts of life.
Volunteering is a rewarding activity and is an essential part of the animal rescue process.
You might also like...
Hi! my name is Lila and I turn 15 soon I love working with animals I'd absolutely love to work in a space around them even if I'm just tidying up or making other people drinks I find just being in a space with animals is so calming and fills me with joy. I'm happy to take on responsibility and volunteer regularly (just not during school hours) so please do let me know if any opportunities come up and I hope to hear back soon.
Lila
- 25-Nov-20 @ 10:42 PM
Hey I'm a 13 year old female that would like to volunteer working with dogs when not at school. I have a dog of my own from a rescue and want to help the sort of place where I got my fur baby.
Fern
- 25-Nov-20 @ 10:14 PM
Hi, i am 12 years old, turning 13 and am looking for a volenteering job. I prefer to work with dogs and could even make drinks for staff and volunteers! I am more mature for my age than you nay think and dont mind taking on responsibility and am ready for a real commitment. I have little experience however i have puppysat before and taken dogs on walks too! I wouldn't even mind cleaning the dogs! Thank you.
Mandy
- 25-Nov-20 @ 4:46 PM
Hi, I am 13 years old and I'm trying for over a month for a dog walking job and volunteering but I am not eligible for most of them if you could give me some tips that would be great
Maegan
- 6-Aug-20 @ 2:39 PM
Hello I'm a 13 year old girl, I've grown up with dogs my intire life and had been walking them since 10 I've walked larger dogs too that do pull and I want to consider trying out for the dog walking.
Jamie
- 14-Jan-20 @ 9:33 PM
I'm just wondering how to start volunteering, I'm really interested and would like volunteer with cats... just wondering.
abi
- 11-Dec-19 @ 6:08 PM
Hiya,I'm Turing 14 next year and I'm in search of a job. I'm good with dogs as I have trained my own 4 year old Labrador, and I'm wondering if there's any possible way for me to volunteer from cleaning kennels, to dog walking I'm happy with anything.But I'll only be able to volunteer on weekends, mainly sundays due to school and I was wondering if there still is any dog walking or cat socliasing spaces left. Many thanks
sarah
- 28-Oct-19 @ 5:13 PM
Hiya,I'm Turing 14 next year and I'm in search of a job. I'm good with dogs as I have trained my own 4 year old Labrador, and I'm wondering if there's any possible way for me to volunteer from cleaning kennels, to dog walking I'm happy with anything.But I'll only be able to volunteer on weekends, mainly sundays due to school and I was wondering if there still is any dog walking or cat socliasing spaces left. Many thanks.
Maisy
- 20-Oct-19 @ 1:03 AM
Hi, I'm a 12 year old girl and I love all animals so I was wondering if there would be any possible way to volunteer. I would do anything to do this because I want to be a vet when I'm older so I think this would be great experience and I would be so happy if I could do this.
Paige
- 13-Oct-19 @ 8:45 PM
I'm a 12 year old girl who gets along very well with animals so I was just wondering if I could volunteer even if it's just taking them on walks or making drinks for staff
Stevo
- 19-Aug-19 @ 6:59 PM
Hello, I live near Chichester and am interested in volunteer dog walking as part of my silver d of e. I am 15 and was wondering if there was any opportunity for me to walk a dog at the weekends for 6 months, an hour a week. If so I would really appreciate if you got back to me. Many thanks.
priya
- 30-Jun-19 @ 4:44 PM
Hello I am interested in taking on some volunteer work to care for animals/walk dogs etc..physical interaction with animals would be my preferance ..The hours can vary around my present lifestyle and job. I am studying for a dog walking /pet sitting diploma and i also.own an amazingly energetic border collie called Ollie.. Ollie is 11 this year and is showing early signs of not wanting so many walks even though his mind is very active ,very much like myself....
Jack
- 25-Jun-19 @ 11:55 AM
Hi, I would love to spend some quality time with dogs. I love dog walking and I would like to support you and make a difference. How can I apply for a dog walking position? Thank you
Fede
- 16-Jun-19 @ 9:52 AM
My daughter is 12 years old and has an amazing connection with animals-she seems to bond with them very easily-she would love to spend some of her spare time doing some volunteering with animals but I'm struggling to find anywhere because of her age-I am happy to go along with her if this would help Many thanks
Tasha
- 19-May-19 @ 7:19 PM
Hi we are both 12 turning 13 and would love volunteer work in the summer we both have pets I (Paige) have 3 dogs and one is from a rescuecentre and I have 1 rabbit,fish and 3 horses and used to have a cat that we rescued Lexie has 3 cats and one puppy at her dads so we have experience and love to help out
Paige and lex
- 30-Apr-19 @ 11:14 AM
Hi there, I am 50 years old,i am interested in volunteering with animals especially dogs.My brother had have a dogs whichi am obsessed with up so i really enjoyhelping animals. I am looking for voluntary work at any centre close to where i live.I live at ub10 9pq hillingdon Thank you
Helen
- 18-Apr-19 @ 8:42 AM
hello, my name is Lilly I am 14 years old and I am planning my Duke of Edinburgh at the moment. in order to achieve this award, I have to take part in one hour of volunteering a week. as I am relatively young I have found it hard to find charity work I am willing to be a cat socializer dog walker or fundraiser etc. would I be able to take part due to my age, I have always loved animals and would love to help this cause in any way possible.
lillymoo123
- 13-Oct-18 @ 8:24 PM
@Vileika - get in touch with your nearest animal rescue sanctuary, I'm sure they would love you to volunteer :)
KyM
- 18-Sep-18 @ 3:44 PM
Hello, I would love to take out dogs for a walk and help them to recover emotionaly. Cuddle them and give them love. Also, I would love to help you rescuing animals from bad owners and other accidents.
Vileika
- 18-Sep-18 @ 10:41 AM
My grand daughter (9yeats old) absolutely loves dogs but can't have one of her own at home. She would love to volunteer on Saturdays/Sundays term time and any day during summer holidays / half term break. Any advice where she could go ?
Loulou
- 20-Jul-18 @ 10:22 AM
Hello. I'm interested in becoming a cat socialised. I've loved cats ever since I was little but sadly due to where I'm currently living, I'm not allowed to have pets at the moment. I work part time at the moment so would be able to fit this around my schedule easily. Please let me know if there is anything available. Would love to hear back from you.
Sophie
- 27-May-18 @ 2:10 PM
I love animals and would devote my time and myself towards doing anything rewarding helping working with animals ive done veterinarian assisting and love dogs especially I fostered dogs especially in past and have a cute little dog at present I have had many pets b4 please please ! ! I solely seek doing active or help with animals in bit shy of people and am animal person predominantly ,
Rea
- 12-Apr-18 @ 11:02 AM
Hi I'm 13 and would love to help somewhere near me with animals I absolutely love them????
Lani
- 23-Jan-18 @ 5:55 PM
Hi there, I'm a student in London interested in volunteering in my day off! I can't have any pet so it would be a great opportunity as I love them, doggies especially! I would be able to travel in most central areas (zone 1-2-3). Please do let me know :)
Anna
- 19-Oct-17 @ 3:56 PM
Hello, I'm Anna, I'm turning 17 this September. Recently, i have been wondering, if I could help out with pet care volunteering. I am a student, however I do have a free time in which I would love to come and help out with pets. I have had both, dog and 2 cats, therefore I have an expirience. If it is possible to help out, please let me know. Kind regards
Ignat_a
- 16-Sep-17 @ 10:32 AM
Hi, I do love dogs since I'm a kid and I'd really like to have a dog, but because of my job I can't. Do you know if I could help you sometimes as a volunteer, to care about dogs on the evenings after 7pm during the weekdays or on the weekends? I'm living close to Victoria station, therefore somewhere close to this area would be perfect for me. Looking forward to hear from you, Kind regards,
Szilvi
- 31-Aug-17 @ 5:00 PM
i am interested in volunteering with animals i have had many cats and dogs in the past i am currently looking after 20 feral cats and kittens i can travel anywhere in london
none
- 25-Aug-17 @ 5:26 PM
Hello, I am 16 years old and I'm really interested in volunteering at an animal shelter. I already have a dog who I'm obsessed with up so I would really enjoy helping other animals. During the week I have to attend school Mondays to Fridays until 4 but anytime after that and on the weekends would be great and preferably in central London as I don't have the opportunity to travel far from where I live in Islington.
MercyMag
- 22-Aug-17 @ 3:20 PM
Hi there looking to help if possible stay in white city nd off once a week day would depend on my rota but i hope i could help and meet a few doggies too...:)
Hi, I'm looking to volunteer some of my time for dog walking; helping dogs socialise; and/or help with re-homing.I have experience of owning several dogs and currently own a dog who is 4 years old (who has helped socialised a few rescue dogs). Let me know if there are any shelters or rescue centres in or surrounding areas to St Albans that I could help out in.
Helen
- 17-Aug-17 @ 4:28 PM