About Our Site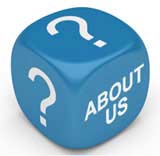 SaveAPet was formed to offer a unique reference point on extensive advice on ways to save pets.
We are dedicated to providing unique, top quality information about all aspects of looking after rescue pets. Within the SaveAPet pages you will find information about how to adopt pets, support the work of pet welfare organisations, look after a pet that has been abandoned and much more.
The SaveAPet website has been set up to fulfill the needs of people looking for relevant, up to date and UK focused information about saving pets. There are many pets throughout the UK who are in need of help and care. These pets are often in rescue centres through no fault of their own. These animals make lovely pets and all they require is a family to give them a new opportunity for a happy life.
Adopting or caring for rescue animal is extremely rewarding, although it is not without its challenges. Our aim at SaveAPet is to give our readers the information that they require to save and rescue pets.
Our SaveAPet ethos is quite simple and that is to provide you with top quality UK focused information that is free from sponsored editorial or other content. Take a look through our pages and if you would like to leave a comment or ask a question do feel free to do so!

Related Articles in the 'Site Information' Category...