How to Adopt Rabbits and Small Pets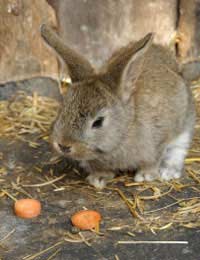 Rabbits, guinea pigs and other small animals such as ferrets, rats, mice and hamsters, make lovely pets and are ideal for people with limited space. There are often small animals at rescue centres and animal shelters who are looking for new homes. There are also specialist rehoming organisations throughout the UK who are dedicated to finding new and loving homes for rabbits, guinea pigs and other small pets. The procedure for adopting a rabbit, guinea pig or other small pet is relatively straightforward.
Pets for Children?
Rabbits, guinea pigs and other small pets are often thought of as pets for children. This is because they are often perceived as being low maintenance and easy to look after. This, however, is not the case. A rabbit or guinea pig needs daily care. Their cages need to be cleaned, they need exercise in a safe environment like a specially prepared run and they need food and clean water. Small pets can live for several years and they are a big responsibility. Rescue centres will want to be completely assured that this responsibility is understood before a family adopts a small pet and that if the pet is for a young child, that there is plenty of ongoing back up and support. Rescue centres will be looking for knowledgeable owners who can give long term loving homes to a pet.
The Adoption Procedure
The procedure of adopting a rabbit, guinea pig or other small pet from a rescue centre is fairly simple and is generally a two phase process. The first part of the process is finding a suitable pet, the second is the vetting or approval process.
Finding a small pet for adoption – this will entail one or more visits to an animal rescue centre. Small pets are often homed in special areas, away from the dogs and cats. This is to give small animals a degree of security. There will be information about the animal available. This will include its gender, age and any other special information such as any known injuries, likes and dislikes or rehoming preferences.
The approval process – once a small pet has been selected, the family will go through an approval process. This typically involves an interview. This is to establish the suitability of the family to look after a small pet and will include clarifying information such as where the pet will live and who will look after it. This is often followed by a home visit. Once this is complete, and everything is in order, the adoption process is finished and the family can look forward to bringing home their new pet.
Adoption Fee
There is typically an adoption fee that is paid when all animals are adopted from rescue centres. This fee covers the cost of looking after the animal when it was in the rescue centre and the cost of any treatment including microchipping.
A Note About Adopting Rabbits
Rabbits are social animals and many rescue centres will only allow rabbits to be rehomed in pairs. A pair of rabbits is only a little more difficult to look after than a single rabbit, however it does give the rabbits a much better quality of life. Larger facilities, however, such as a bigger hutch and run will be required.
Adopting a small animal can be a very rewarding experience and they make lovely pets for adults and children alike. There are certain considerations, however, that it is important to bear in mind and the amount of ongoing care and attention that they require should not be overlooked.
You might also like...