Rehoming Rabbits and Small Pets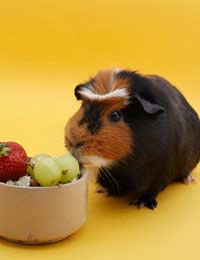 Small animals such as rabbits, guinea pigs, ferrets, mice and hamsters make lovely pets and bring great joy to a family. They are often bought as pets for children or because they are perceived as being easy to look after. There are times when children grow up and no longer want to look after their pet or when family circumstances change and the pet needs to be rehomed. This can be a stressful and distressing time, however rehoming the pet so it has the opportunity for a long and happy life with a family that can give it the care it deserves is often the only option.
How to Rehome a Rabbit or Other Small Pet
There are a number of ways that rabbits, guinea pigs and other small pets can be rehomed. These include:
Specialist rescue or rehoming centres – there are specialist rescue centres throughout the UK that just deal with a certain kind of animal. Specialist centres include, for instance, shelters that just deal with rabbits, guinea pigs or ferrets. These centres work hard to place pets with loving and knowledgeable families. Specialist rescue centres are often locally based. The best way to find a specialist rescue centre is to look in the yellow pages or ask at your local veterinary practice.
RSPCA – the RSPCA has animal rescue centres throughout the UK. They will take unwanted pets into their care and try to find them new homes. The RSPCA has a useful feature on its website that allows visitors to type in a post code and this returns a list of the nearest animal shelters.
Private adoption – another way of rehoming small animals is to advertise them locally. There are many places where adverts can be placed, these include shop windows, local newspapers and even websites that offer advertising. This is a good opportunity for families to pass on their hutches, runs and other equipment. There are both advantages and disadvantages with this approach. While it can be a good way to find a local family who is looking for a pet, there are unlikely to be the checks that rescue centres carry out before rehoming a small pet.
Important Things to Consider When Rehoming a Small Pet
When rehoming a pet, whether through an organisation or privately, it is useful to provide as much information as possible. Useful information includes:
The age and gender of the pet
Any known illnesses or injuries
Special likes or dislikes
Other important information such as whether a pet gets on with other animals
How the pet gets on with young children
This information can help to quickly integrate the pet into his new home.
Rehoming a much loved pet is often a very sad time for families. It is, however, the kindest thing to do and will ensure that the pet has the opportunity for a long and happy life and be given the love and care that he deserves.
You might also like...