Questions to Ask Before Adopting a Cat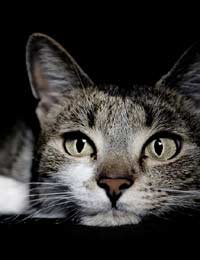 Adopting a cat from a rescue centre is a great way to give a cat a new opportunity for a long and happy life. Before looking to adopt a cat, however, it is useful to ask a few questions. These will help to draw up an 'action plan' and narrow down the search for the perfect cat.
Male or Female?
It goes without saying that any pet that is adopted from a rescue centre should be neutered. This is part of responsible pet ownership and reduces the number of unwanted animals that find themselves in animal welfare centres each year. The question, therefore, of gender becomes less relevant as there is no requirement to breed from the animals. The issue will become relevant if a cat is adopted before neutering, however, as the cost of neutering a female is much more than neutering a male. Ultimately the decision will be down to the adopting family.
How Old?
Before deciding what age of cat to adopt there are some important points to consider. Young cats are full of life and will give many years of pleasure. They will, however, be more likely too claw furniture, chew unsuspecting toes and generally get up to mischief. Older cats maybe more staid, however they are more likely to be house trained and are very often lap cats. Saying that, older cats can be more set in their ways and less willing to adapt to a new home. The type of household that the cat is to join will help to determine the best age of cat to adopt.
Breed or Moggy?
While the vast majority of cats that are adopted from rescue organisations are 'moggies' (i.e. no fixed breed), cats from a known breed occasionally find themselves up for adoption. There are also rescue organisations who specialise in rehoming cats of certain breeds. Therefore, there can be a choice between a cat from a recognised breed and a moggy. Cats of a certain breed have certain known personality traits and there is a lot of information available about how to best look after them. Moggies, however are a true mix and two are never the same! Many people enjoy this aspect of moggies and would choose a cat with an uncertain ancestry over a highly bred cat.
Willing to Spend?
There are ongoing expenses that need to be considered before adopting a cat. There are the costs of ongoing vaccinations, treatments against worms and other parasites, cattery expenses should owners go on holiday, plus other expenses that crop up from time to time. All of these are over and above the cost of food and treats. Other expenses may arise if a cat becomes ill or is injured and prospective owners should be aware that vet bills can add up over time. Part of being a cat owner is committing to these expenses – both the known and the unforeseen.
Answering these questions can help to prepare an owner for the fun and challenges of adopting a cat as a pet.
You might also like...
Due to ill health I need to re- home my 8 year old black female cat.She is very sweet tempered and friendly, doesn't like other cats, dogs or children as she is very timid (we got her from a rescue centre, therefore we dont know her background). She has been chipped and is wormed regularly. Is fully house trained and goes into the garden but would quife happily make a good house cat. She would make an ideal, pet for someone wanting a "lap cat".
Kathy
- 8-Jan-17 @ 7:06 PM