How to Raise the Awareness of Pet Rescue Centres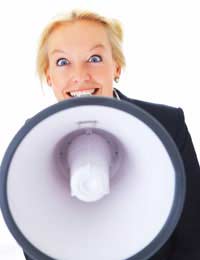 Raising awareness and promoting the work of pet rescue centres is very important for a number of reasons. Pet rescue centres provide an important service, both nationally and to a local community. By ensuring that people are aware of the work of pet rescue centres and animal welfare charities they are going to be better placed to offer help and support. People who know and appreciate the work of pet rescue centres will also know what to do if they find an abandoned or injured animal.
Another benefit of ensuring that people are aware of the work of rescue centres is that people who can no longer look after their pet know where to take their animal to be rehomed. This will help to reduce the number of abandoned animals. When animals are abandoned they can wander looking for their home and they can cause accidents, being a risk to themselves and others.
Working with Local Rescue Centres to Raise Awareness
There are many different ways of raising awareness of pet rescue centres. Most centres will have a plan in place and maybe even a person tasked to raising awareness and promoting the work of the centre. This may involve looking for free or low cost advertising opportunities, arranging open days, speaking at local community groups and other activities. People who want to help to raise awareness of a rescue centre should get in touch with a local centre and find out what they can do to help. Many centres are delighted to have volunteers to help with promotional activity and this can include the preparation of materials, including photocopying, creation or maintenance of a website, arranging educational activities and more.
National Campaigns
National organisations such as the RSPCA often have national campaigns to raise awareness of particular issues. The RSPCA 'Give Animals a Voice' initiative is a way of co-ordinating campaigners all over the country as well as allowing people to write blog comments about relevant issues. This Internet based initiative is a good way to be kept informed of issues on a local and national level. More information can be found on the RSPCA website.
Promotional Material
Many rescue centres have promotional material that can be purchased. This includes mugs, pin badges, car stickers and more. Wearing or displaying these items is an easy way to help raise awareness of an animal rescue centre. Many promotional items also make great gifts and are a great way to spread the message.
Telling the Story
Families who have adopted a pet from a rescue centre often have a heart warming story to share. Hearing about positive experiences helps to give others the confidence to adopt a pet. It only takes a few minutes to write a note about the experience and complete with a picture or two this can make an interesting item for a local newspaper or community newsletter. Rescue centres are always delighted to hear how an adoption has worked. They often feature these stories on a notice board so other people can learn more about first hand experiences.
Supporting Campaigns
There are often national or local campaigns that are designed to promote awareness of animal welfare organisations or issues. Supporting these campaigns is an important way to spread a message. This needn't be just financial support, simply talking to others about an issue is a good way to help to raise awareness.
Whether someone helps to raise awareness of pet rescue centres through low key efforts or through a large promotional campaign, the end result is a better informed community who can give additional help and support to unfortunate animals looking for a new opportunity in life.
You might also like...
I am a fundrasing for the rspca .been doing for 13 year now
joan
- 23-Mar-12 @ 1:03 PM