Ideas for Items to Collect and Donate to Rescue Centres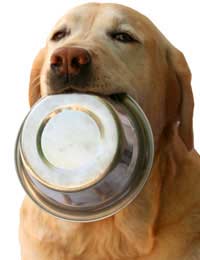 Rescue centres play an important part in society. They give temporary or permanent homes to animals big and small who have been abandoned, mistreated or whose owners have simply been unable to look after them any more. In order to give these animals the opportunity for a new start in life, keeping them in safe and comfortable surroundings is essential. Keeping a rescue animal comfortable means ensuring that he is well fed and has comfortable housing and bedding. There are many donations of items that people can make that will help a rescue centre in their work. These include blankets and towels through to materials to make stables or cages – and lots more in between.
Before starting to collect items for a rescue centre it is important to check first what their individual requirements are and what the priorities are at a given time. Some of the items that are most widely needed by rescue centres includes:
Blankets and bedding - rescue centres always require blankets and bedding. Old blankets from beds, sheets and other items are perfect. They do not need to be in good condition, as long as they will help to keep a pet in comfort. It is important to check the blankets do not have holes as a pet may get its paw caught.
Towels - most rescue centres use towels regularly. A donation of towels is always welcome. Again, the towels do not need to be new and old towels are perfect for many purposes.
Cat litter - rescue centres who care for cats will welcome donations of cat litter. Whether it is a single bag left over from when a kitten has been house trained, through to the donation of a large supply, this is bound to be much appreciated.
Bags and boxes - rescue centres also appreciate donations of plastic bags and boxes. Dustbin liners are useful for cleaning out kennels and other animal housing. Biodegradable bags are the most environmentally friendly option.
Food - pet food is also much appreciated. Dried pet food is particularly useful, however it is important to check with the rescue centre first as some prefer to feed pets on a constant diet.
Cat baskets - these are useful for transporting cats and small pets.
Toys - toys are important to pets in rescue centres and all animals welcome the diversion of suitable toys.
Collecting Items for Rescue Centres
Collecting items for rescue centres is a valuable service. Setting up a collection point for certain items is relatively easy to do. Grocery or pet stores, for instance, are a perfect place to put a bin to collect pet food. People who are shopping may very well place a tin or two into a collection bin if it is in the store whereas they may not have the time to take the donation to a rescue centre. When collecting items to donate it is important to make it as easy for people to give as possible. Therefore local collection points or even door to door collection services can be an effective way of collecting items. Adverts in shop windows or in a free paper can also help to spread the word. Before starting a collection campaign it is important to check with the rescue centre and ensure that this meets their requirements.
Most rescue centres will agree that no donation is too small. Even the smallest donation, whether it is of money, time or useful items can make a large difference to a wide number of animals and help to give them the best possible quality of life.
You might also like...