Important Things to Consider When Adopting a Cat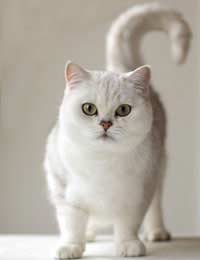 Adopting a cat is a very rewarding experience and rescue cats often make excellent pets. Before making the decision, however, to give a home to a cat from a rescue centre, there are some important things to consider.
A Lifetime Commitment
Taking on a cat is a long term commitment. Every pet owner is responsible for looking after and caring for a cat through the bad times as well as the good, and this could include caring for a cat through illness and perhaps ultimately deciding that it is time for a cat to be put to sleep. Cats are generally healthy and robust creatures and many people find that their pet cat has a long and happy life requiring little in the way of special care. Some cats, however, may develop chronic illnesses or become injured and this can be costly as well as time consuming. Considering this before adopting a cat from a rescue centre will help to avoid any nasty surprises later.
Other Pets
Another vitally important thing to consider before adopting a rescue cat is how it will integrate with other pets. It is very likely that an adopted cat will be mature and introducing an adult cat into an established household including other pets can be challenging. Other cats and dogs will already have established a 'pecking order' (and it is not always the biggest or the oldest that is at the top!) and a new arrival may upset things. Generally, however, given that an adopted cat will have gone through a few upheavals, people find them very adaptable and that they settle in easily. The rescue centre should provide any special or relevant information about how a cat will settle with other animals.
Lifestyle
A new pet of any description is likely to have an impact on lifestyle, particularly if this is the first time that the household has owned an animal. This is particularly relevant when adopting a cat from a rescue centre as to start off with, regular routines are important to help settle the cat into his new home. This might curtail spontaneous activities or mean that more regular working hours need to be kept. In the first few weeks an adopted cat will need to stay in the house. This is so he familiarises himself with his environment and does not get disorientated when outside the house. A litter tray will therefore be essential during the first few weeks. While, with cats that are going to be allowed outside, this will be a short term requirement, the litter tray will need to be emptied and cleaned regularly.
Unknown Background
Often adopted cats will have uncertain backgrounds. This might be because they were abandoned or found as strays. As such there may be very little information available about a cat. The rescue centre will be able to give their observations about their experience of a cat, for instance whether he mixes with other cats, however their knowledge will be limited. This means that there is a certain risk when adopting a cat, although many people find the rewards vastly outweigh any potential problems.
Thinking through the issues before adopting a cat can help to ensure that the new pet soon settles into his new home.
You might also like...
My daughter has to rehome 4 cats as she's going to homeless as was living with her Nana but now has to leave property' as it was not her tenancy needs to fine homes for them urgently she has tried RSPCA and others
Csz
- 29-Jun-18 @ 6:41 PM
I really need help I have cats I need to rehome as my health has meant I can't cope I have a slipped disc and also broken something in my foot that will require a plaster cast for 6wks. My daughter is moving home to help me but her allergies make it impossible to be around cats...I have 5 that need homing asap sadly, can you please advise?
Derick
- 17-Jan-17 @ 1:22 PM
@Naan - cats and dogs can live very happily together with a bit of effort and patience and can even become the best of friends. She is right in separating them at first and confining one of the animals to a separate room as it will allow them to get used to each other's scents. The next stage is to open the door slightly to allow minimum contact and then once they seem comfortable with this introduce the dog when it is on a lead and do not let it off the lead until it is behaving with the cats. You may need to train the dog a little by giving it treats for behaving when around the cats and by keeping its attention on you it will begin to ignore the cats in the room. Cats generally aren't that interested in dogs, but once the dog is familiar with the cats, it won't bat an eyelid either, which means you can keep them all under the same roof. I hope this helps.
SaveAPet
- 4-Mar-15 @ 11:16 AM
I am living with my boyfriends mother and she has three cats, but she recently adopted a dog. The dog and the cats were never integrated properly and the cats are constantly separated from the dog. I want them to find a new home. It is to late to bring the cats and the dog together, resulting in peace. If some one can please help me find a new home for these cats. My boyfriends mother is reluctant to find them a new home because she doesn't want them to be separated or put down.
Naan
- 1-Mar-15 @ 7:48 PM
@JuJu - Sorry to hear you have to be separated from your lovely animal. The Wood Green Pets Foster Circle might be able to help you
link here
.
SaveAPet
- 18-Dec-14 @ 12:47 PM
Me and my cat are in a bad situation. I inherited her from my housemate when they moved out. Unfortunely I have been evicted (legal stuff, only had 3 weeks to find somewhere). Since I had a short amount if time to find somewhere I could afford. Places that might of accepted a cat were too expensive. Im going to miss the cat a hell of the lot. Are there any services that could temporarily house her until I can find a place for the both of us? Or am I better to send her back to the shelter to give a better chance of a loving and stable home?
Juju
- 18-Dec-14 @ 2:23 AM