Pet Insurance for Rescue Pets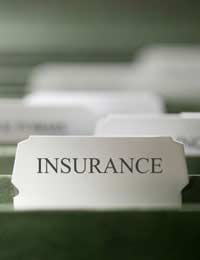 Vet bills are one of the most significant costs that a family can face when giving a home to a rescue pet. As well as the known costs for treatments such as vaccinations, neutering and regular check-ups; costs for treatment for illnesses or for an injury can be very significant. Some illnesses and injuries require expensive ongoing treatments that can become a financial drain after a time. Pet insurance can provide a useful protection against unplanned expenditure that can arise due to a pet's illness or an injury.
What is Pet Insurance?
Pet insurance is one way that people use to protect themselves against the cost of unplanned treatments. Pet insurance operates in a similar way to other insurance policies. The insurance policy will clearly state what is covered and not covered. The insurance is paid monthly, quarterly or annually. There are many different types of pet insurance available that are suitable for rescue pets. Some of the key features of a pet insurance policy include:
Lifetime or limited time cover – most pet insurance policies offer a choice of either lifetime or limited time cover. With full lifetime cover it means that treatment will continue for as long as required. With limited time cover an illness or treatment will be limited to a period of time or to a budget. Limited time policies are cheaper to buy than full lifetime policies – but there is a significant trade-off in terms of cover to be considered.
Vet fees – most policies cover the cost of vet fees. This may be capped, limiting the amount payable per year.
Third party liability – this is an important aspect of pet insurance, yet is often not considered. This covers people against claims for damage from other people who have suffered loss because of a pet. This could include claims after a road accident caused by a pet.
Other considerations – other items that may be included on insurance policies include complementary medicines, search and reward cover and boarding fees.
Insuring Against Unknown Illnesses and Injury
One important thing to consider before arranging for insurance for a rescue pet is that only unknown illnesses and accidents can be insured against. Most insurance companies will exclude any known illnesses or complications from a policy. Part of the application process will include a health declaration. This is where any known injuries or illnesses must be specified. Insurance companies have the right to withhold payment for treatments of conditions that they believe were existing before the insurance policy was taken out.
Finding Out More Information
Many local vets will be able to provide information about pet insurance policies. Vets often work with one or more insurance companies and therefore will be able to give advice based on their experience. There are many different companies offering insurance. It is always worth shopping round and comparing policies. The RSPCA offers pet insurance and this can provide a good bench mark.
You might also like...