Microchipping a Pet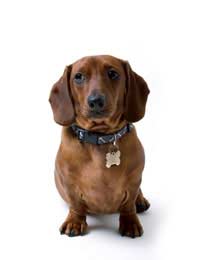 Microchipping is a small procedure whereby a tiny microchip, about the size of a grain of rice, is inserted under the skin of an animal. This remains permanently in position and when a pet is scanned, the information from the microchip can be read on the scanning device. The microchip is usually inserted between the shoulder blades. It can, however, be inserted into any area of the body.
The microchip contains a unique number. This number is linked back to the pet's owners on a central database. The information that is held includes the owner's name and address, plus other important information such as a telephone number. This helps a pet's owners to be traced.
What Animals Can be Microchipped?
Any animal can be microchipped, right from a tiny guinea pig through to a horse – and everything in between! Birds can also be microchipped and the microchip is simply inserted under their wing which does not affect their ability to fly.
Why Microchip a Pet?
Sadly, many pets go missing each year. A cat or dog may simply wander off, a small pet may escape from his hutch or run or a bird may fly away. The chances of finding a missing pet varies depending on the circumstances. One of the problems of finding a missing pet is that he may travel a long distance or be taken to an animal welfare centre in another district. If the pet does not have any information identifying his owners, such as an address tag, then reuniting pet and owner can be extremely problematic. The use of a microchip means that simply by scanning the animal, a dog warden or rescue centre will be able to quickly reunite pet and owner.
Getting a Pet Microchipped
Many rescue organisations will microchip a pet before it is rehomed with a new family. The pet will either remain registered to the rescue organisation or to his new family. If a pet from a rescue home has been previously registered, then the registration information will be changed, again so that the pet is either registered to the new family or to the rescue organisation.
If a pet is not microchipped by a rescue organisation then they will be able to provide advice as to the best place to get a pet microchipped. Most vets offer this service for a reasonable fee and from time to time there are local initiatives that offer this service at a reduced cost.
Pet Passport
If a pet travels under the Pet Passport Scheme, it can now be taken from the UK to certain other countries and allowed to return without having to spend six months in quarantine. As part of the scheme it is mandatory that a pet is microchipped and that the microchip information is entered on the pet's passport. This allows any important vaccinations, such as the vaccination against rabies, to be entered on the passport and linked directly to the pet in question. This means that there is no risk of a pet that has not been vaccinated against rabies entering the UK.
Microchipping a pet has many benefits and, above all, gives a family peace of mind that if their pet should stray, they have done everything in their power to get him returned. Should a pet wander, a microchip will help his family to be traced.
You might also like...