Caring for a Rescue Dog With a Health Problem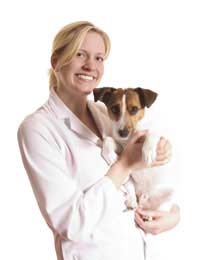 Some dogs develop health problems before they go into a rescue centre and this could be the reason why they are being rehomed.
These may be very minor ailments, such as an allergy or skin complaint or it could be something more major, such as epilepsy. In other cases dogs may have suffered an injury from which they are recovering.
Many rescue centres or shelters will only rehome an animal with a known illness or health problem if they are confident that this is controllable. They will also give help and advise including access to any veterinary notes.
A dog with an allergy to fleas, for instance, may suffer from severe itching of the skin and may even make his skin raw in places when he is exposed to fleas. In this instance the rescue centre will advise as to the best way of dealing with any flare ups and how to best keep him free from fleas.
Dogs with Injuries
One common health issue that a new dog owner may need to be aware of is any known injuries. Many dogs come into rescue centres suffering from injuries.
These could be from road accidents where they have been roaming the streets or suffering from cuts sustained when scavenging for food. It is important that this is taken into account as there may be issues arising at a later date. A dog with a severely broken leg, for instance, may have made a full recovery, however suffer from join stiffness in later years.
Caring for a Dog with Health Issues
If a home is given to a dog with known health complaints then many people like to take the dog to their own vet for a check up. This is not because they are mistrustful of the advice that the rescue centre has given, but because it is important that the family vet gets a chance to give the dog a check up and register him with the practice. The vet will be able to give other advice, for instance on whether there are any other implications, perhaps with regard to other pets, that a family needs to be aware of. Families may need to familiarise themselves with giving injections or being prepared to give regular doses of medicine depending on the complaint. Early preparation will make caring for a dog with health problems more manageable.
Insurance for a Dog with Health Problems
Another important consideration when adopting a dog with health problems is that insurance is unlikely to be available for his known injuries or illnesses. Most pet health insurance companies exclude existing conditions and therefore families are likely to have to pay for any further treatments. It is worth checking with individual insurance companies as different companies have differing terms and conditions.
These shouldn't be reasons to stop people from adopting dogs with known problems and dogs with illnesses or special needs can make lovely and loyal pets, leading long and happy lives. There are, however, important things to consider and take into account before making a long term commitment.
You might also like...