Rescuing a Pure Breed Dog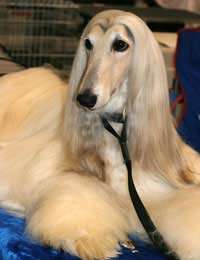 It is not just cross breed dogs who find their way into rescue centres. Many pure breed dogs are also looking for new and caring homes.
Pure breed dogs are often highly valuable animals and while it is less likely that a pure breed dog will be abandoned, they may well be in a rescue centre because a family can no longer cope with them or because of a change in circumstances. Some breeds of dog also have very specific care requirements and sometimes this can present a greater challenge than a family was expecting and dogs are put up for adoption because of this.
Specific Dog Breed Rescue Organisations
Many recognised dog breeds also have their own rescue organisations. These are often volunteer run operations who specialise in looking after and rehoming dogs of a specific breed. Specialist rescue organisations can often be a good alternative for someone looking to rescue or adopt a pure breed dog. These organisations can give specialist help, support and advice that is specific to the breed. These organisations often have dogs from breeders or puppy farms who can no longer breed and who are no longer of any use to their previous owners.
These dogs can make loving pets, however they may need lots of special care and attention as they will have been used to living outside with other dogs.
Tips for Adopting Pure Breed Dogs
Pure breed dogs are not without their problems and challenges. They often require knowledgeable and experienced owners. Long haired dogs, for instance, have special grooming requirements and this can represent a significant investment of both time and money on a regular basis. Other breeds of dogs have special exercise requirements. Before adopting a dog of a certain breed it is important to research the breed well and get a full understanding of its requirements. Information on different breeds of dogs can be found in local libraries as well as on the Internet.
Some breeds of dogs also have known health issues and these can often be compounded through over-breeding. While many responsible dog breeders will strive to avoid over breeding or breeding from dogs with known problems, there are sadly some breeders who are simply interested in the commercial aspects of dog breeding.
When adopting a pure breed dog the history of the dog may not always be known and therefore it is important that a new family are aware that potential health issues may arise.
Although the cost of adopting a pure breed dog is not prohibitive, it should not be overlooked. Organisations need to cover their costs and they also need to be assured that someone adopting a dog can also afford to look after it in the future. If someone cannot afford to pay a reasonable cost to adopt a dog, how will they cope with future vet bills or other unplanned expenses?
Breeding From Rescued Pure Breed Dogs
Rescued dogs should never be bred from and this includes pure breed dogs. Not only can breeding increase the number of unwanted dogs that animal welfare organisations have to cope with, rescue dogs may have injuries or illnesses that make them unsuitable for breeding. Most welfare organisations will request that dogs are neutered before they are adopted.
Adopting a pure breed of dog can give a special dog an opportunity for a long and happy life.
You might also like...