What You Need to Know About Fostering a Pet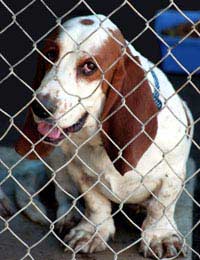 Fostering a pet is different to adopting a pet. When a pet is adopted it stays with its new family for life. When a pet is fostered, it is housed on a temporary basis with a family before being permanently rehomed. There are many reasons why an animal is fostered rather than kept in a rescue centre or animal shelter. These include:
Illness of an owner – if an owner of a pet is ill or in hospital their pet will need love and care until their return. Fostering is an ideal solution as the pet is fostered within a family until the owner is ready to look after them again.
Domestic violence – many domestic violence refuges are unable to take pets. Therefore short term foster care is often an important service that can be offered to sufferers of domestic violence. There are specialist schemes that are set up to help the pets of families who suffer abuse.
Illness of a stray or abandoned animal – sometimes a rescue centre or animal shelter may foster a sick or injured animal with a knowledgeable and experienced pet foster family. This is so that the animal can be given the constant care that it requires.
Special needs – dogs or cats that have come from intensive breeders are sometimes fostered before they are rehomed. These animals are used to living outside and without much company from humans. They therefore need socialising before they can be rehomed. These are often pure breed dogs and these are handled by specialist rehoming organisations.
Fostering Requirements
Fostering a pet does require some very special skills. Fostered pets maybe scared and frightened. They are often much loved pets and companions who suddenly find that their circumstances have changed – perhaps through the illness of their owner. The fostering family will need to be experienced of dealing with all sorts of types of dogs and cats. They will need to know how to deal with sick animals and how to give added reassurance to a nervous pet. This is in addition to the time that will be required to settle a pet into his new home – however temporary.
Many pet fostering organisations will pay for any expenses incurred, such as medication. The fostering organisation will also arrange for any special housing. Cats, for instance, are often homed in cat 'chalets' outside that keep the cats secure and this stops any risk of straying. While a lot of help and support is given to the foster family, they will, however, need to be prepared for the upheavals involved in taking on a new pet as well as the emotional aspects of looking after and caring for a pet for a short period of time.
Finding Out More
Whether someone is looking to find out more about offering foster care to pets or wants to find out more in case the need arises for a pet to go to a foster family, local animal welfare organisations are the best place to find out more information. Yellow pages or the Internet will provide the contact details of organisations who can provide more information.
You might also like...
Hi I have just seperated from my long term partner.We have a lovely dog but I am in temp accommodation and he does not have enough time for her.I would really like to keep her she had a dreadful start in life and we rescued her.She had a broken spirit and it took her years to settle.We often wondered if she would ever behave like a dog.however she turned into the nicest dog I have ever known. She is not demanding, she learns tricks really quickly and is a super companion. In short she is loved by all of us.I would dearly love to keep her but I need to foster her for at least 6 months.How could I go about this ? She looks like a labradoodle and medium long haired. (Wool).Thanks for any pointers.I can not be the only one in this position it is heart breaking on top of everything else.
Deb
- 25-Nov-15 @ 11:18 AM